La Dolce Vita – a summer in Rome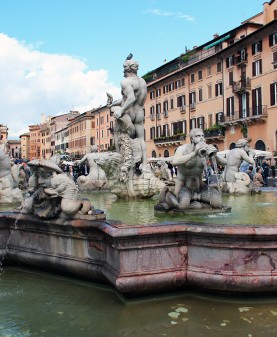 A dream come true! Spending a summer in the city of Rome, the most beautiful city in the world, that has played such a crucial role in shaping the world's history over the past 2,500 years. And yet a very vibrant, modern city – a truly global city because of its status as an important node in the global economic system still today.
Participate in one of the academic summer programmes offered by the renowned, internationally accredited Università Cattolica del Sacre Coure. An international team of dedicated academic staff offers programmes to rigorously challenge your knowledge on world history, politics, business, Italian language…
And should Rome not be enough of an international experience for you, join one of the programmes that allows you to travel Europe while participating in a course offered by three top-ranked European research universities in Italy (Rome), the Netherlands (Utrecht) and Germany (Berlin).
UCSC Summer School Rome
In addition to its popular summer courses run in Milan, 2015 marks the first year in which Università Cattolica offers an extensive summer programme in Rome, allowing international students to enjoy the opportunity to live in this marvellous city whilst taking their academic skills to the rigorous test the variety of courses put to them.
Students can decide to take courses from 2 – 6 weeks, either staying in Rome or seizing the chance to travel Europe in a safe and controlled way.
The professors responsible for the content of the courses all have a strong international reputation in their field, and are all connected to top-ranked universities in Europe.
USCS Summer School Rome offers fulltime study programmes. Course materials and field trips that are part of the course are all included in the course fee. Housing is also included in the course fee, and is provided at a wonderful 18th century palazzo close to the course venue.
Organising institution
Università Cattolica del Sacro Cuore (UCSC)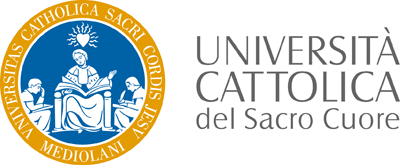 Founded in Milan in 1921 by Father Agostino Gemelli, Università Cattolica del Sacro Cuore is Europe's most important Catholic university. It is also the only university in Italy with campuses all over the country: in Milan, Piacenza, Cremona, Brescia and Rome – also home to the Agostino Gemelli General Hospital (which as the official hospital for the Pope keeps a suite of reserved rooms always available for him).
Academic excellence, a commitment to charting the frontiers of research, and high standards of services are the strengths of an institution long recognised for its openness to innovation and change. Università Cattolica holds a place in European tradition as a seat of cultural development; the strong and essential focus on a comprehensive, unifying building of knowledge facilitates an understanding and interpretation of the complexities of life today. The university's mission translates into the offer of an education focused on development of the person as a whole.
Based on these ideals and this commitment, Università Cattolica has educated many of the individuals in past and present positions of leadership in Italy. The thousands of graduates since the institution's foundation include eminent scholars, politicians, lawyers, educators, intellectuals, entrepreneurs, professionals, journalists, writers, publishers, and Church leaders. And there are so many other graduates who have contributed to building Università Cattolica's reputation in Italy and around the world.
Cattolica faculty, staff and students cooperate closely with universities around the world to create learning opportunities, share knowledge and facilitate intercultural understanding. The university belongs to a number of international networks and project groups aimed at increasing exchange and mobility of students and staff to contribute to the improvement of lives and economic development in areas of the world which need our help. These are: LLP Erasmus Network, ISEP Network, International Network of Universities (INU), Fédération des Universités Catholiques Européenes (FUCE), Fédération Internationale des Universités Catholiques (FIUC), Confucius Institute.
Partners
Utrecht Summer School

Utrecht Summer School started in 1987, with one course: Dutch Culture and Society. Nowadays the programme offers a broad selection of over 200 academic courses in virtually all disciplines organised by Utrecht University, HU University of Applied Sciences and HKU University of the Arts. These institutions offer high quality, challenging summer courses on bachelor, master and PhD level. All courses are taught in English by our academic staff. In 2014 the Utrecht Summer School attracted around 3000 students from over 110 different countries. ECTS credits are rewarded for most of the courses.

FUBis

FUBis is the international Summer and Winter University offered by the Freie Universität Berlin. FUBiS is an intensive, academic program through which students can earn credits that may be counted towards their degrees at their home institutions. FUBiS sessions run for 3 to 6 weeks and take place both in summer and winter.
FUBiS offers intensive and semi-intensive German language classes at up to five different proficiency levels. In addition FUBiS offers subject classes on various class topics. Most classes are held in English by distinguished German and international faculty.